About Enosh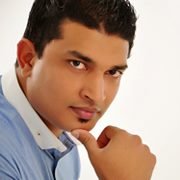 An accomplished creative director and a multimedia specialist with 15+ years of experience implementing world-class branding, multimedia, web & print projects. Encompassing strong leadership and successful team building/managing capabilities combined with excellent technical, communication, presentation, and customer service skills.
Extensive experience in delivering high profile, design and deep understanding of print & web design UI/UX, branding principles, current web technologies and graphic design trends.
Experience in impacting corporate performance through the skillful integration of brand, business, creative strategies and Impactful Designs for Established Firms, Startups as well as Thought Leadership through a Personal Branding Initiative called "Your Brand Studio" and "Branding 4 Startups"
He founded Creatives That Work, a boutique Brand Consulting firm that uses facts based analysis to help clients develop and execute branding strategies through Creative Design Solutions that delivers Brand and Business Value. Creatives That Work steps in to bridge the Gap between the Left Brain (Strategy) and Right Brain (Creativity) and this what makes all the difference in Branding!
He has served a wide spectrum of clients from different industries like IT& ITES, Life Sciences & Pharma, Advertising etc.; either as part of an organization or as an independent professional. He's now working with Reliance Industries, Creative Head Corp L&D
His idea of paradox, resorting to the real as well as the ideal, assists him in analyzing situations and challenges with the added eye of an artist's fantasy. With agile grasping potential and enthusiasm he has proved his prowess in this profession by thinking out of the box to deal with corporate communication, aesthetics, creation of brand identity-designs etc.
Not to forget mentioning that He is One in a million with his Heart on the right side (Heart on the right side (Physically), very Rare. !
He's also passionate about music and technology; plays guitar… and indulges in Car Drag Racing/modifying.. etc